Last week, the Aria team celebrated our company's 20th anniversary. Team members (past and present), business partners, clients, friends and family all gathered to salute two decades of success. To commemorate the night, we put together a highlight reel for this week's blog post.
The party's backdrop was a quintessentially Boston location: by the sea. We rented out the upper deck of Legal Harborside and were rewarded with this dreamy view.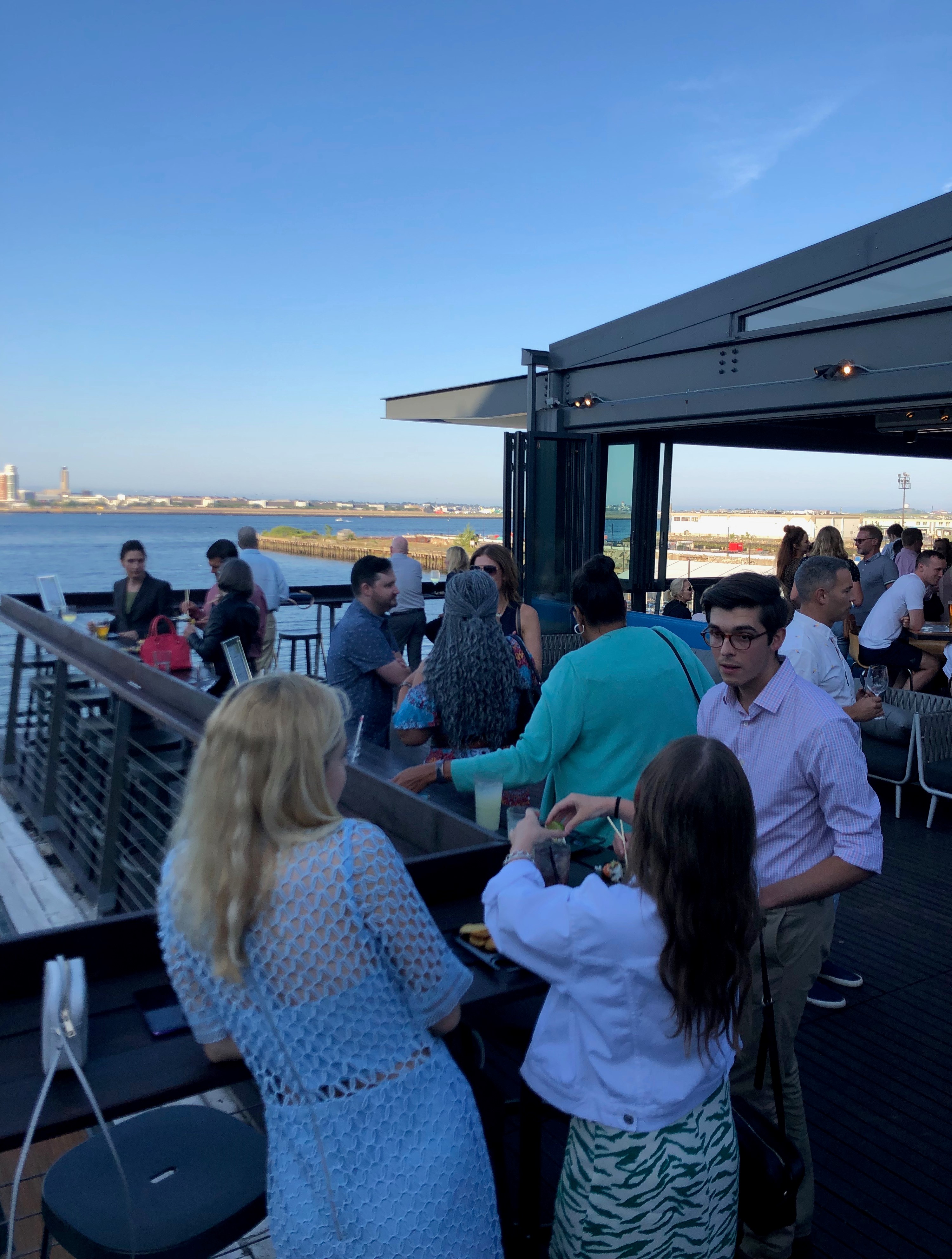 We also enjoyed delicious drinks, raw bar, sushi, burgers, and other passed apps. Remember, we're foodies at heart so you know it was good. (My only regret of the night was getting full too quickly.)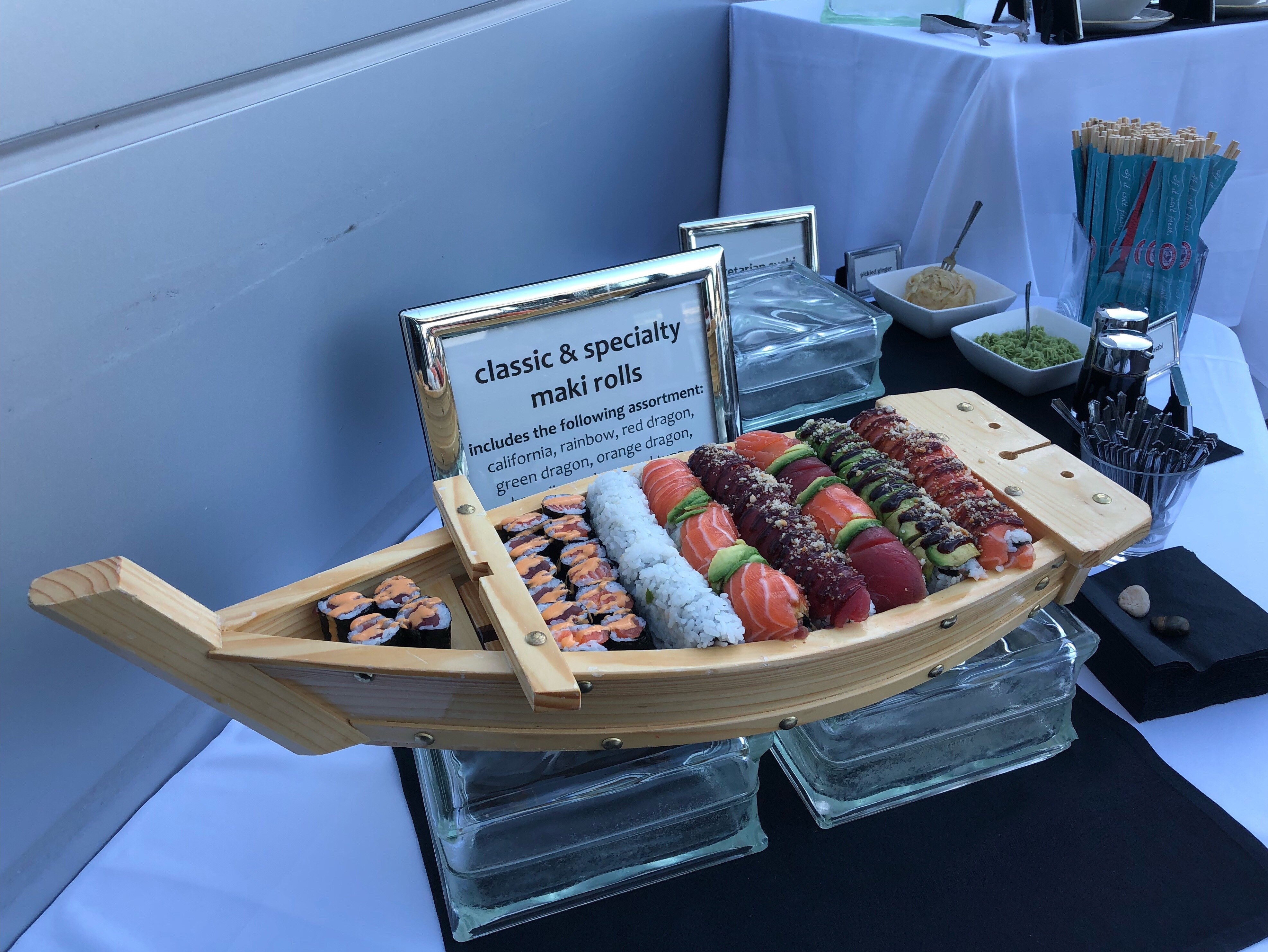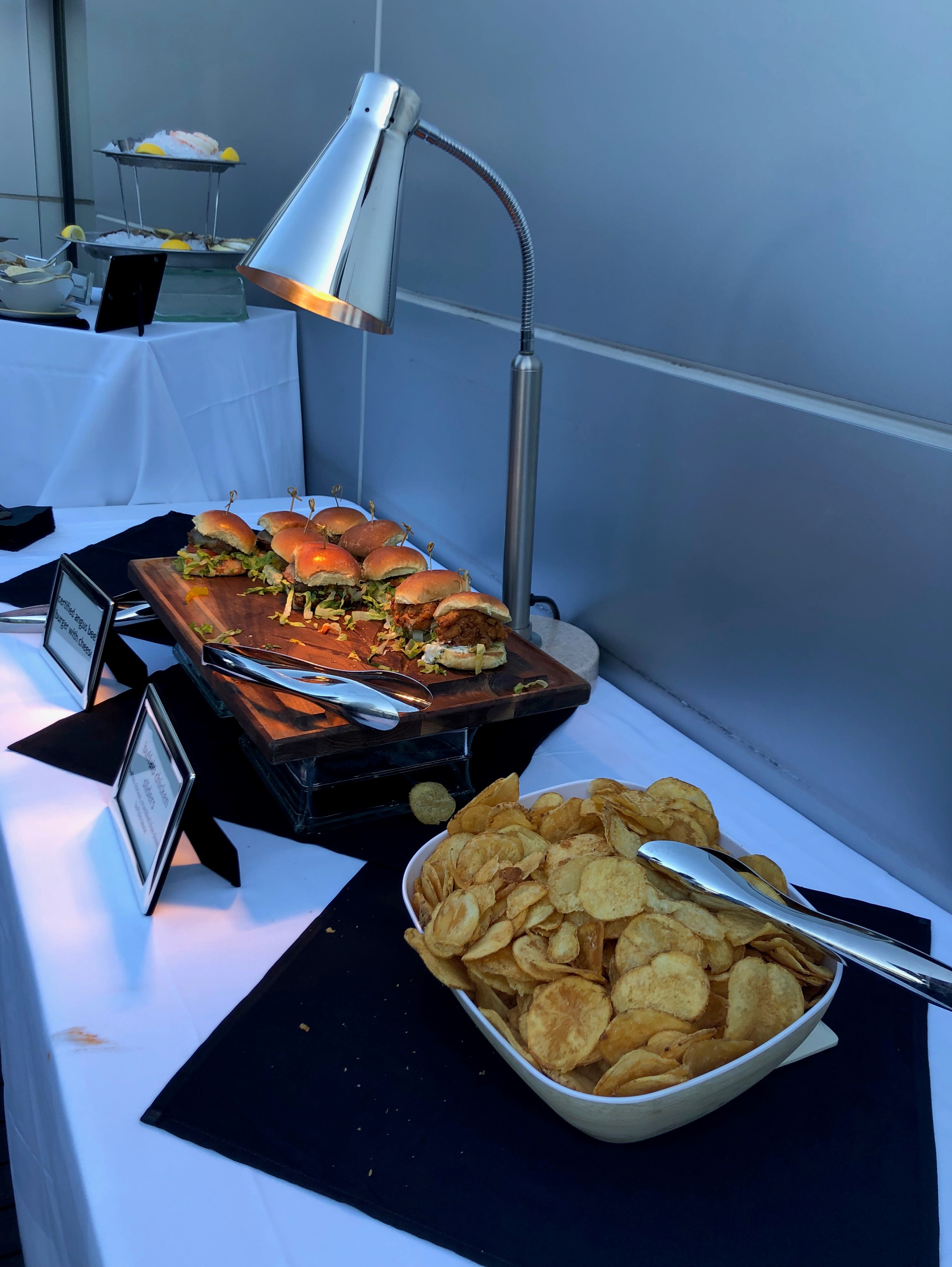 Our President, Scott Collins, raised an (imaginary) glass to Aria and the established industry presence we've become.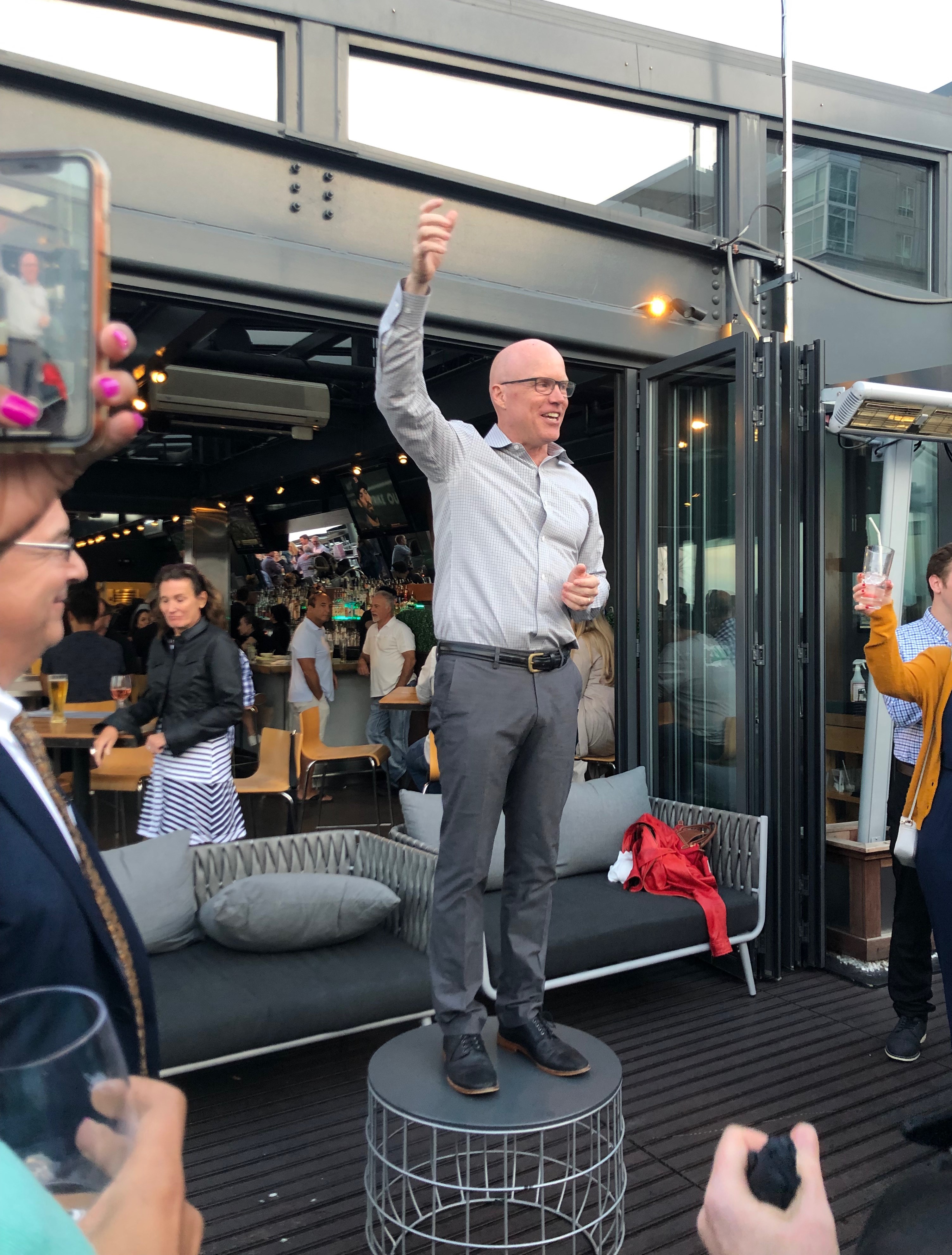 The highlight of the night (no offense to Scott's toast) was the socializing. Evidence below: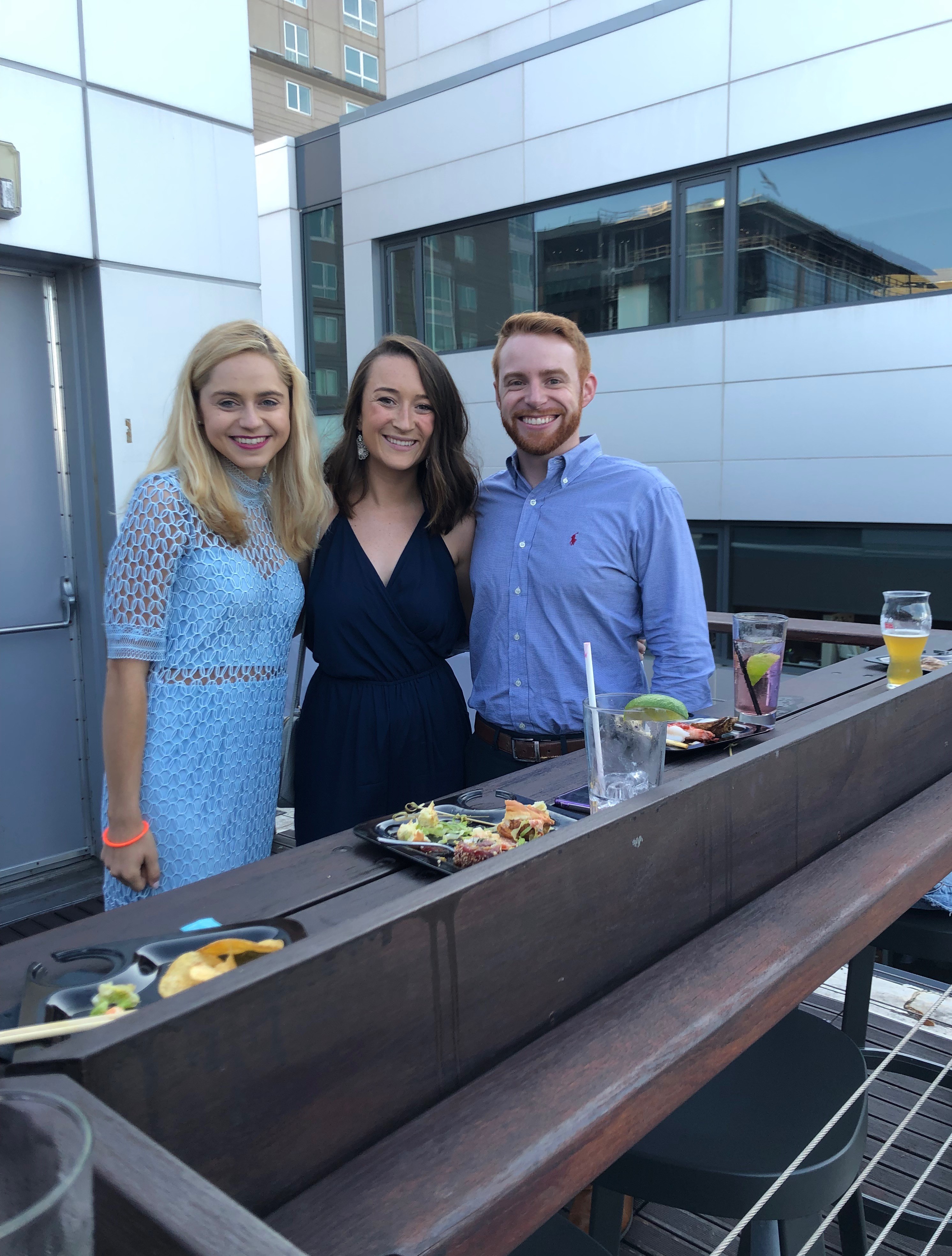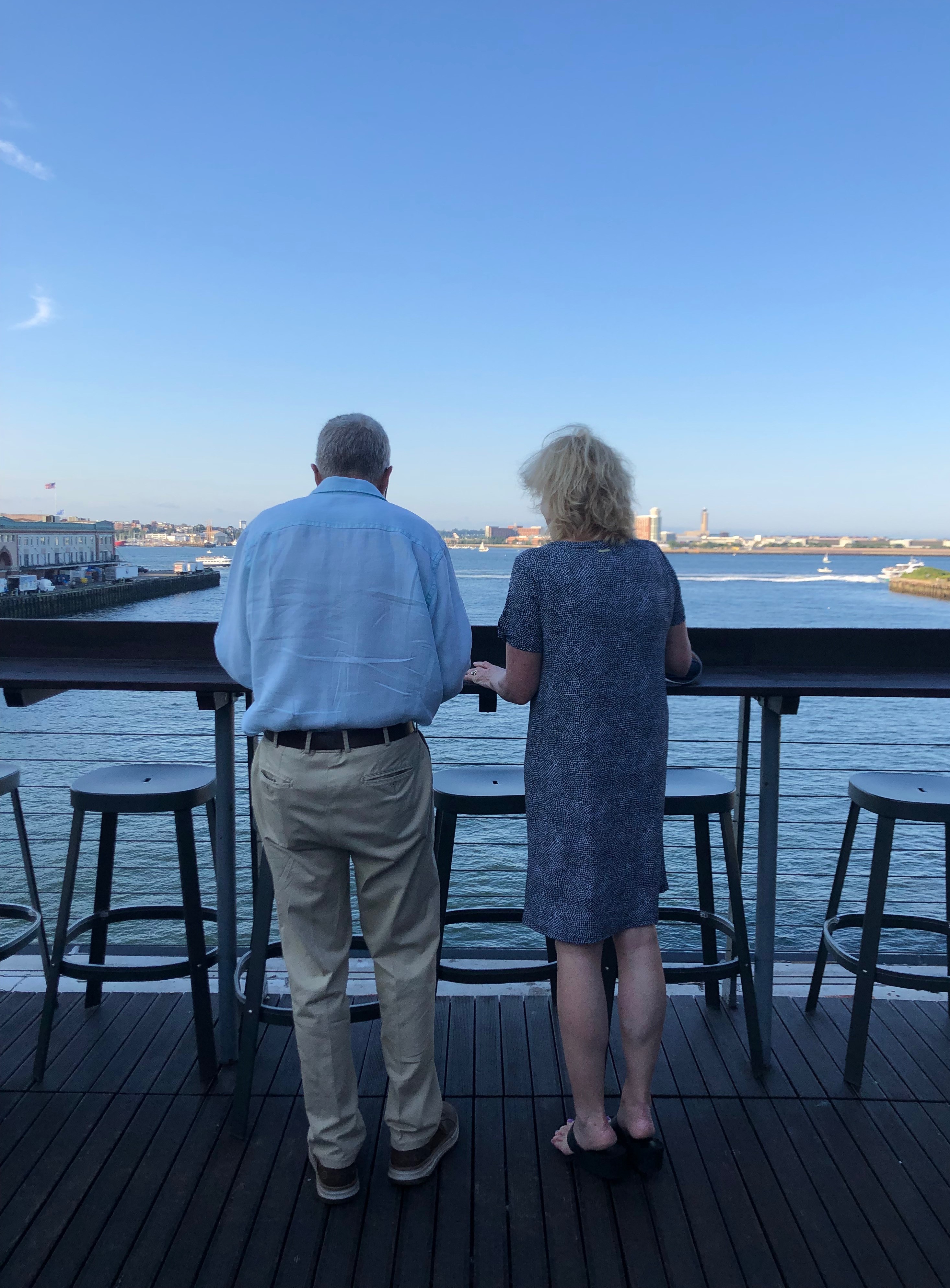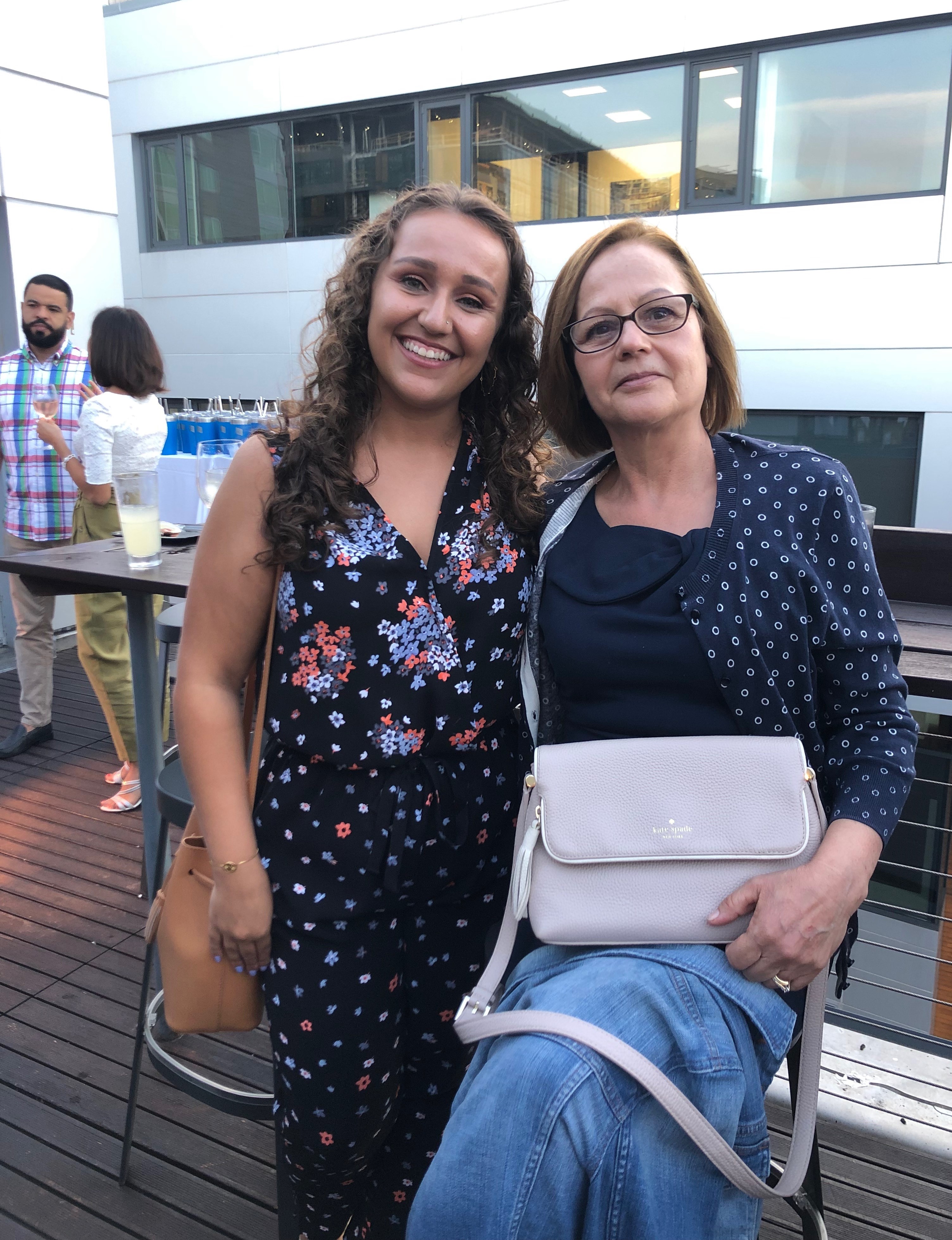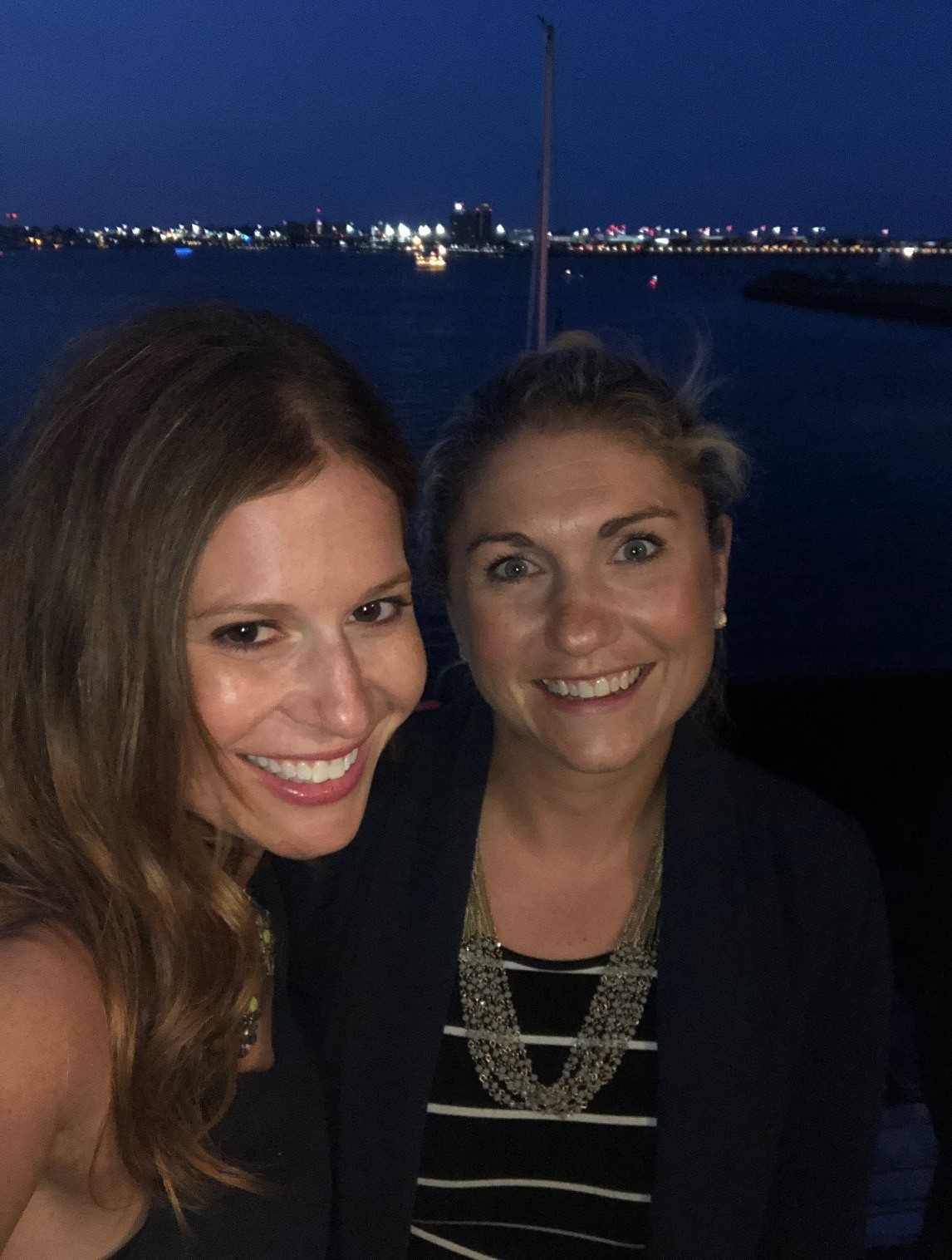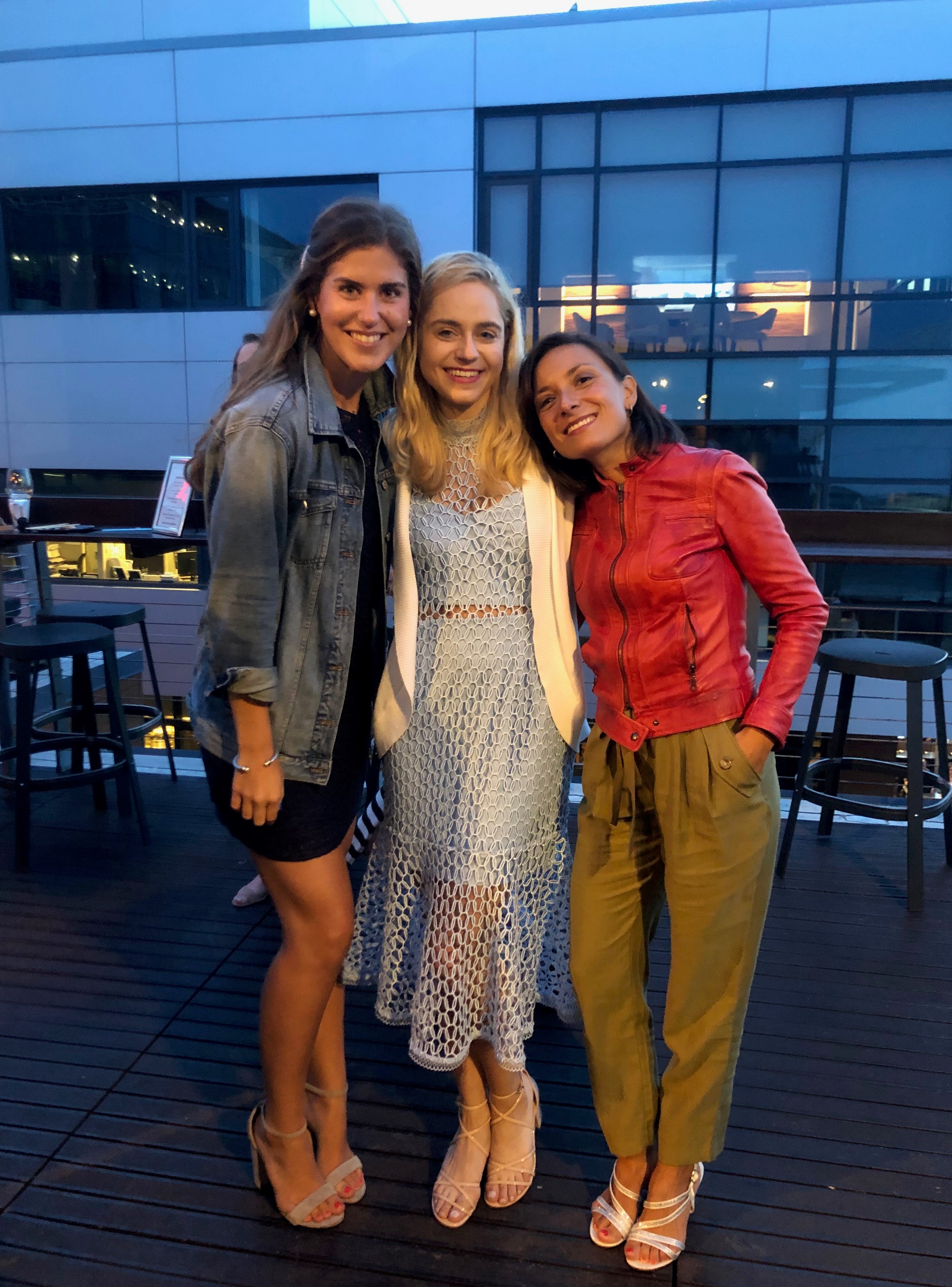 Side note: Aria does the best (and most sustainable!) swag.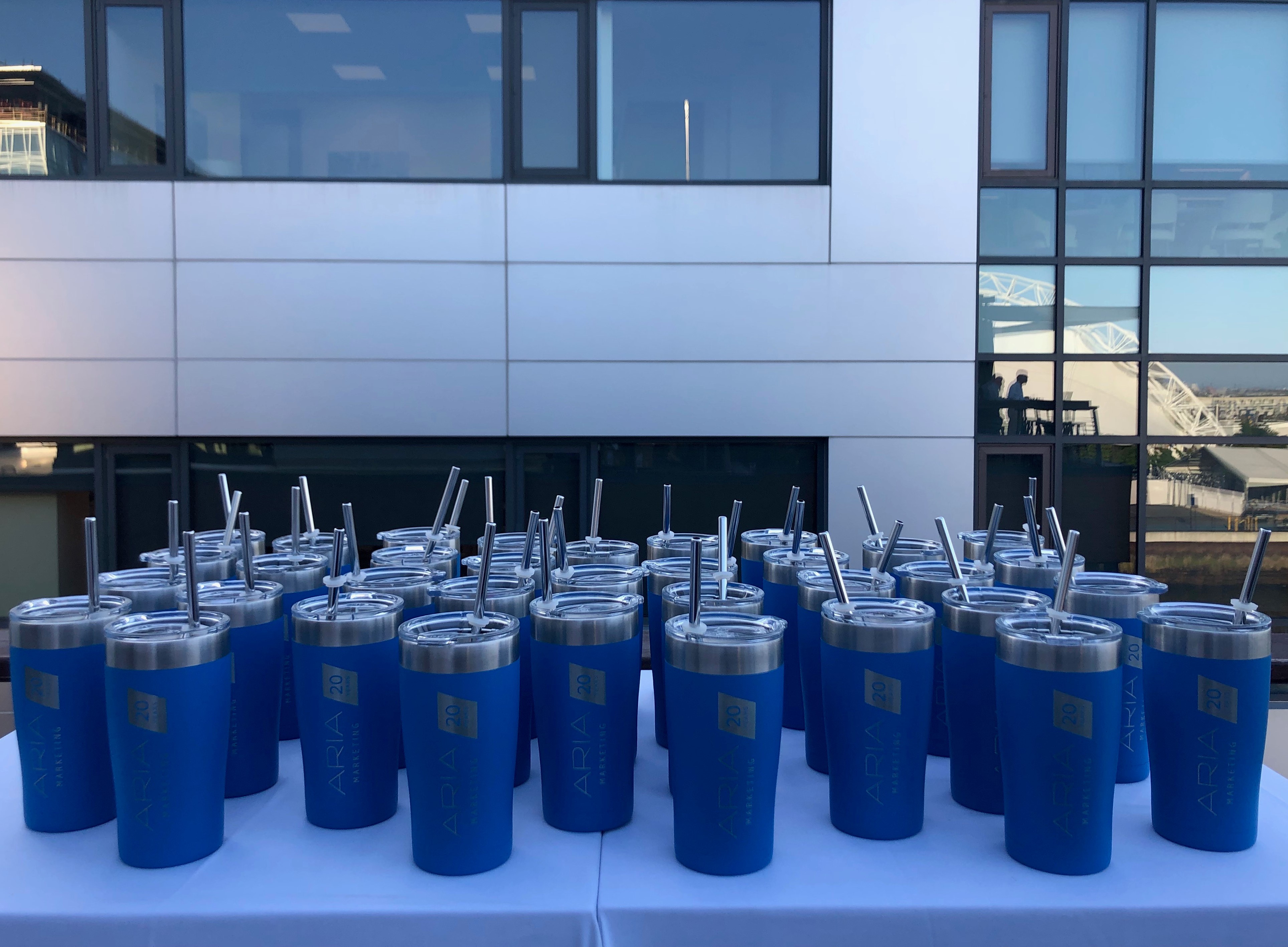 Ross, Jess and Scott (our fearless leaders!) have spent a combined 39 years at Aria—another impressive number worth celebrating.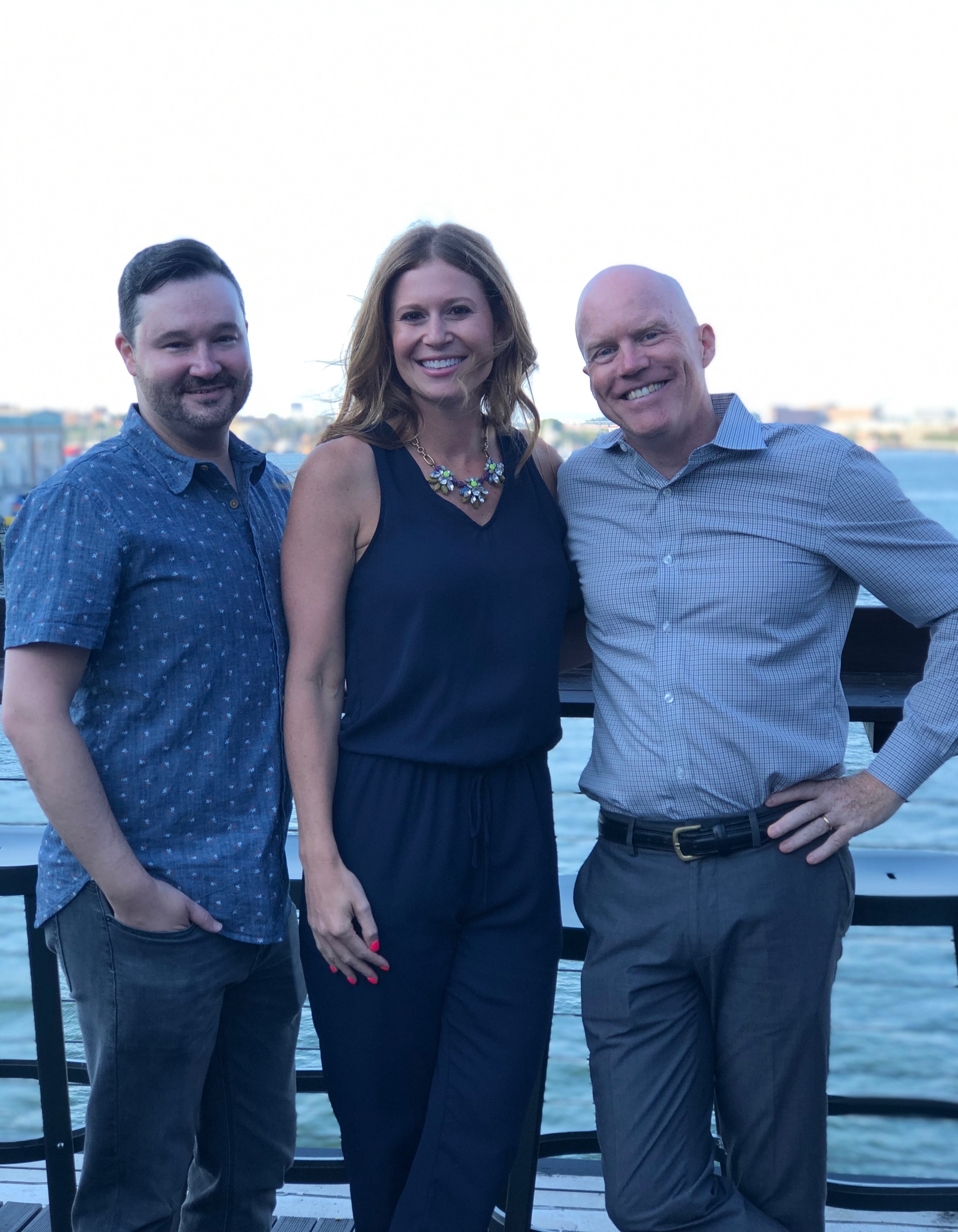 We spend so much time curating content for our clients' social feeds, so we couldn't pass up capturing this #AriaKodakMoment for our own account.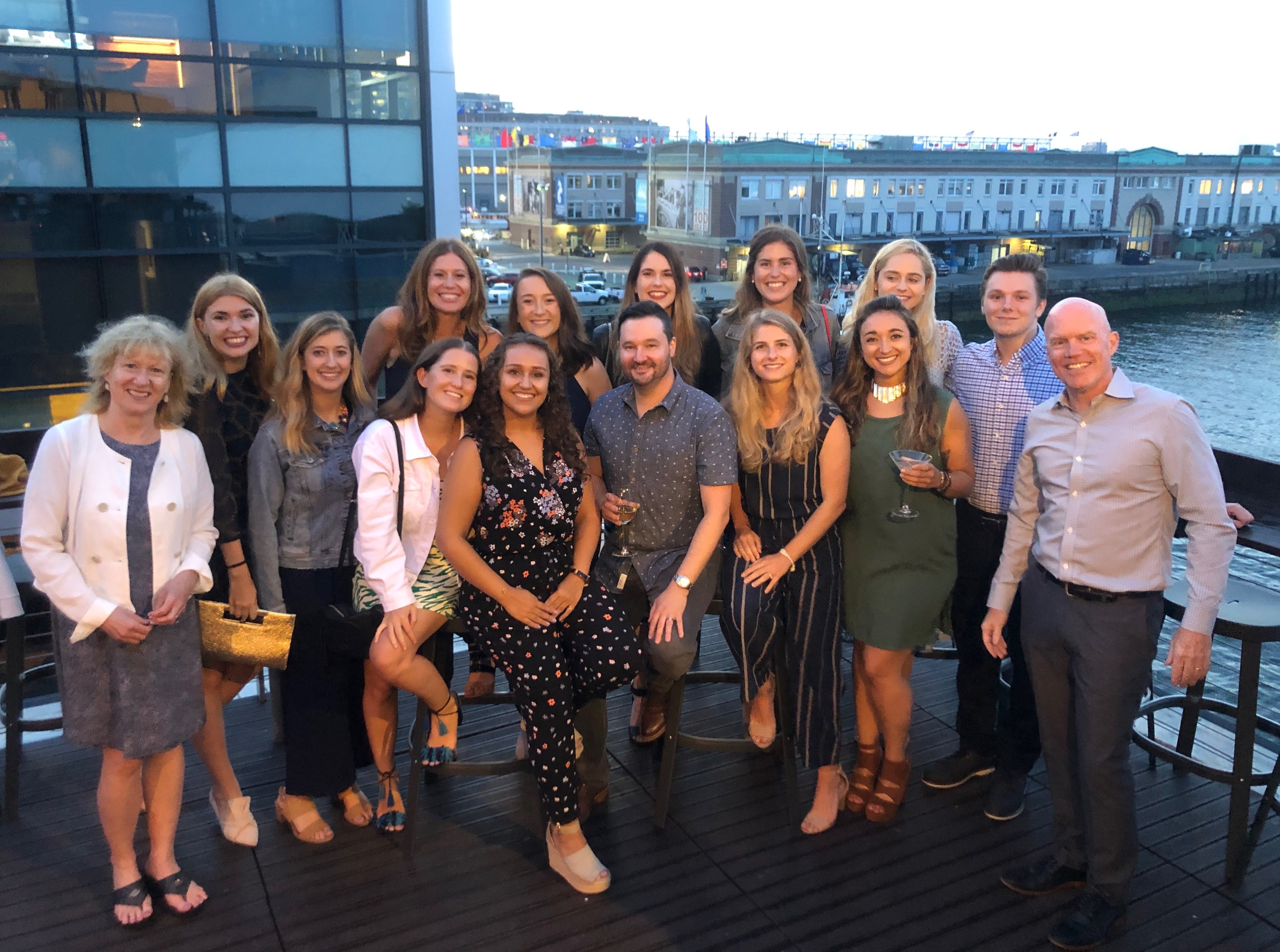 And to round off a night of fun, here's a peek into the blooper reel: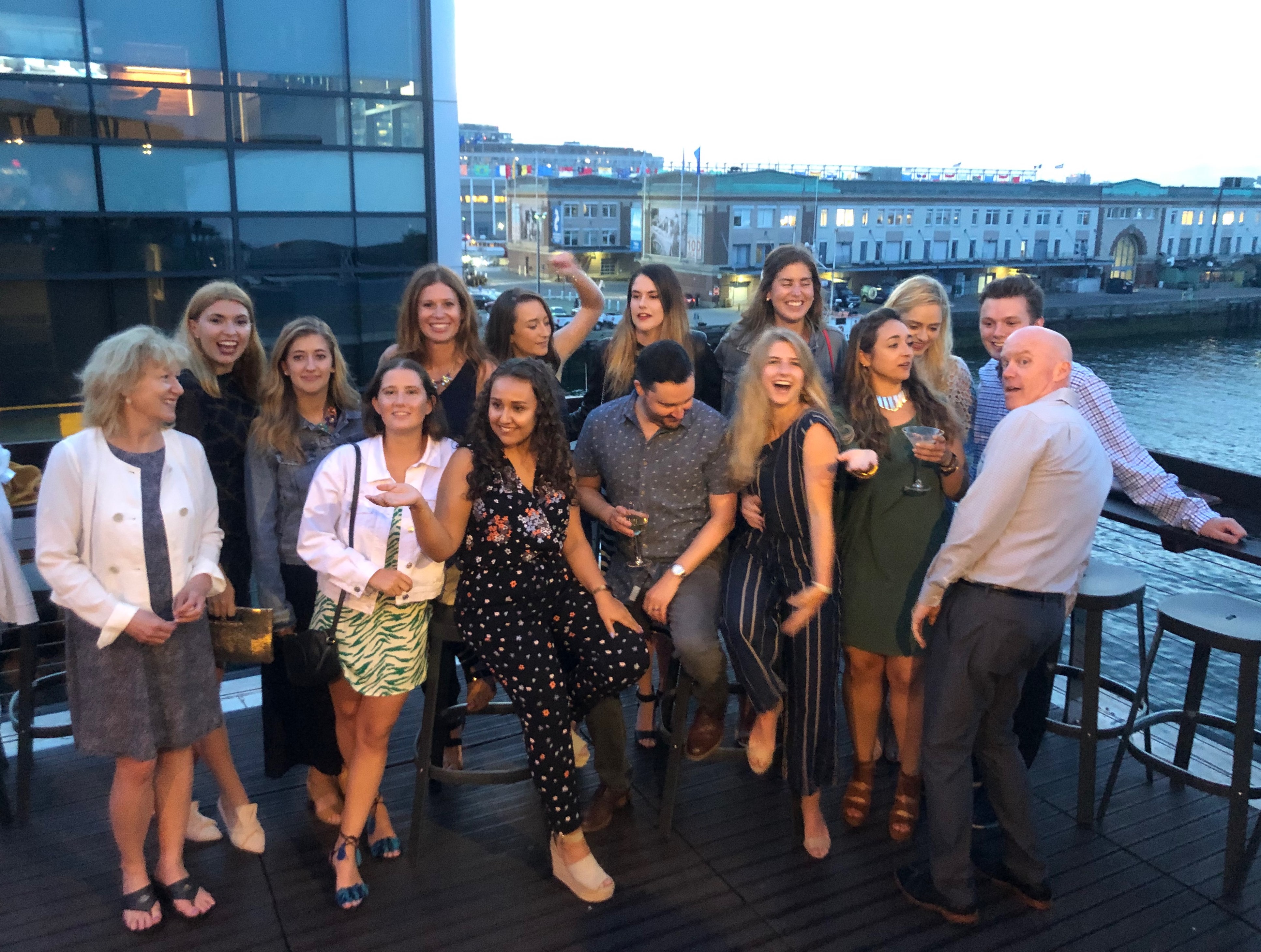 Thanks for the last 20 years and for a fun night celebrating! If you want to stay up to date on Aria's milestones, connect with us on Twitter, Facebook, Instagram and LinkedIn.