As the craziness of preparing for our clients' largest tradeshow of the year reaches its climax (#HIMSSanity), what better time to take a break and turn our thoughts to some more relaxing times. One of the perks of working at Aria is our monthly, staff-produced happy hours. Each one has an original theme and an element of competition as the teams in charge continually try to outdo the previous month's event. So, with that in mind, I give you Aria's top 5 happy hour themes (in chronological order):
1. "End-of-summer bash": Aria celebrated the end of the season in style with raw oyster shooters, jumbo shrimp and crisp white wines.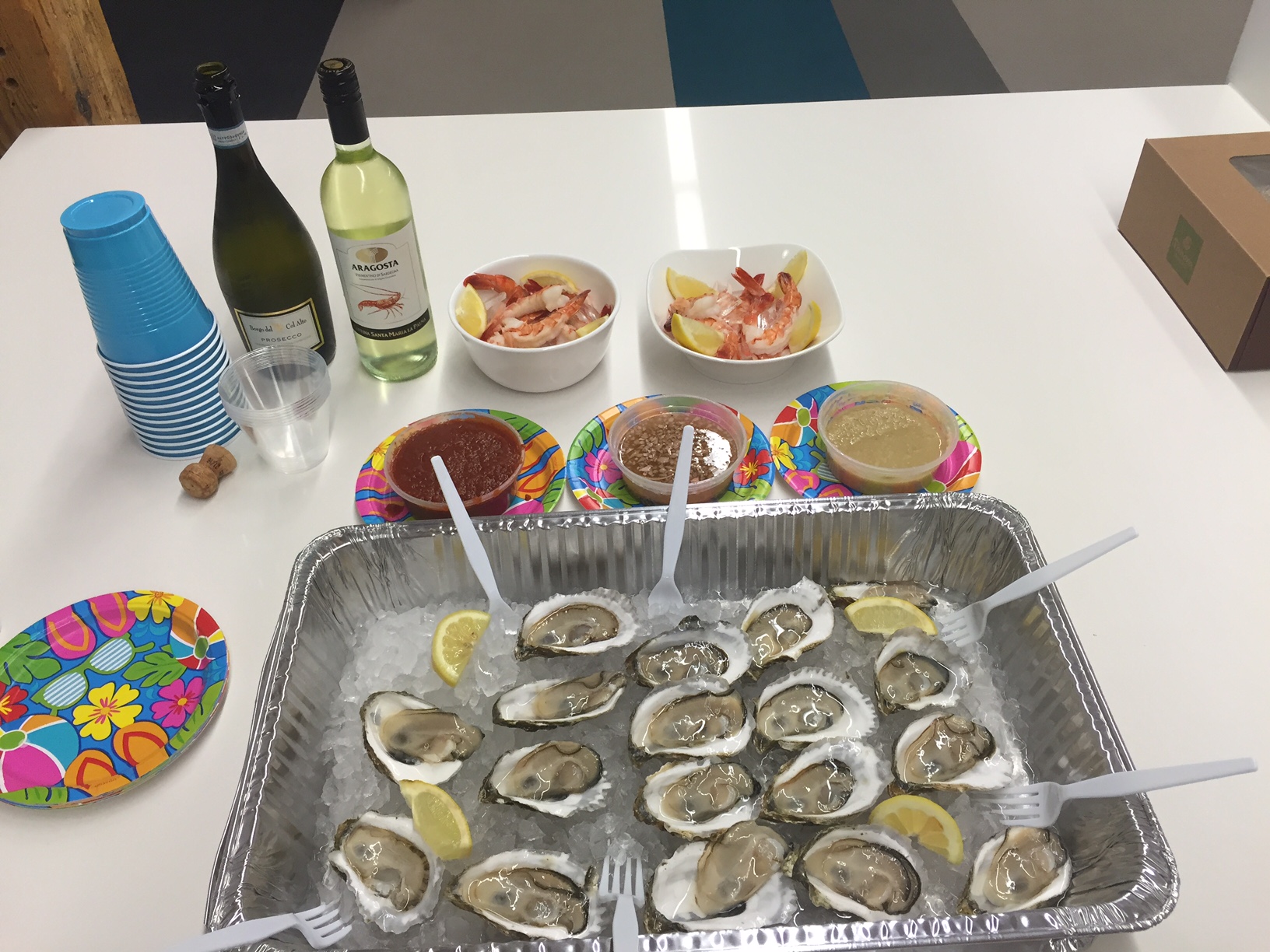 2. "Dia de los Muertos (day of the dead)": Nachos, stuffed peppers and spooky cocktails set the perfect mood for this death-themed Mexican holiday.
3. "Office Thanksgiving": This theme was the perfect fit for November and came complete with a full candlelit dinner featuring turkey, stuffing and cranberry sauce sandwiches, baked brie, and a delicious (read: boozy) punch.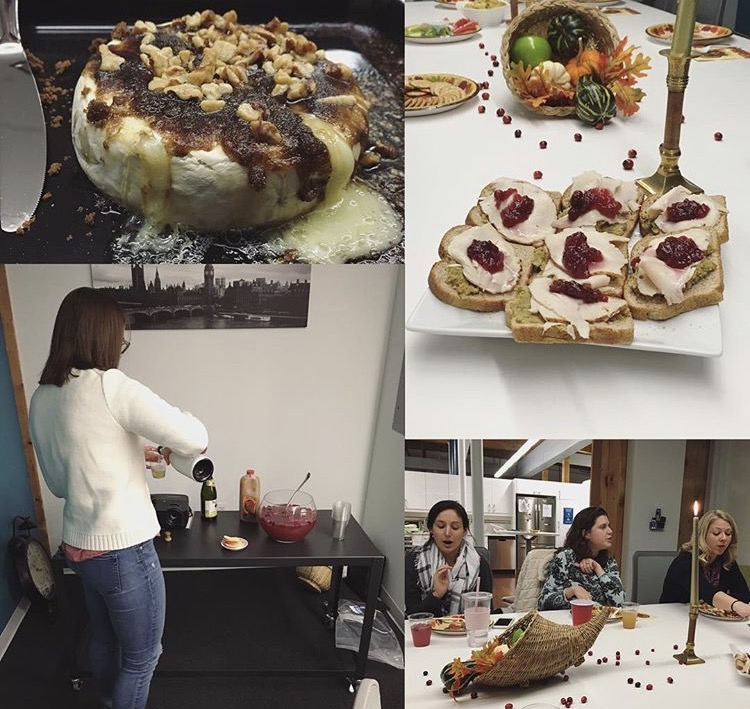 4. "Elf": The beloved holiday movie starring Will Ferrell was the inspiration for this month's theme. Our conference room was transformed with paper snowflakes, images of a candy cane forest, and even a centerpiece of spaghetti with maple syrup and M&Ms (for elves only). The human food included meatballs, bruschetta and Christmas cookies, paired with spiked coffee.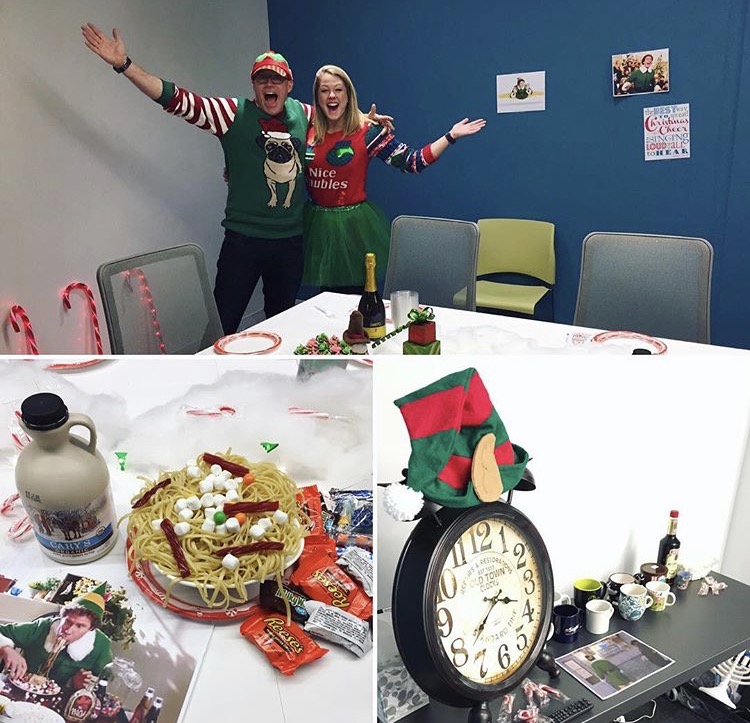 5. "Inaugural ball": The room was decked out in presidential décor, our party hosts wore gowns, and we enjoyed burrito bowls and sipped red, white and blue cocktails with Putin's finest vodka.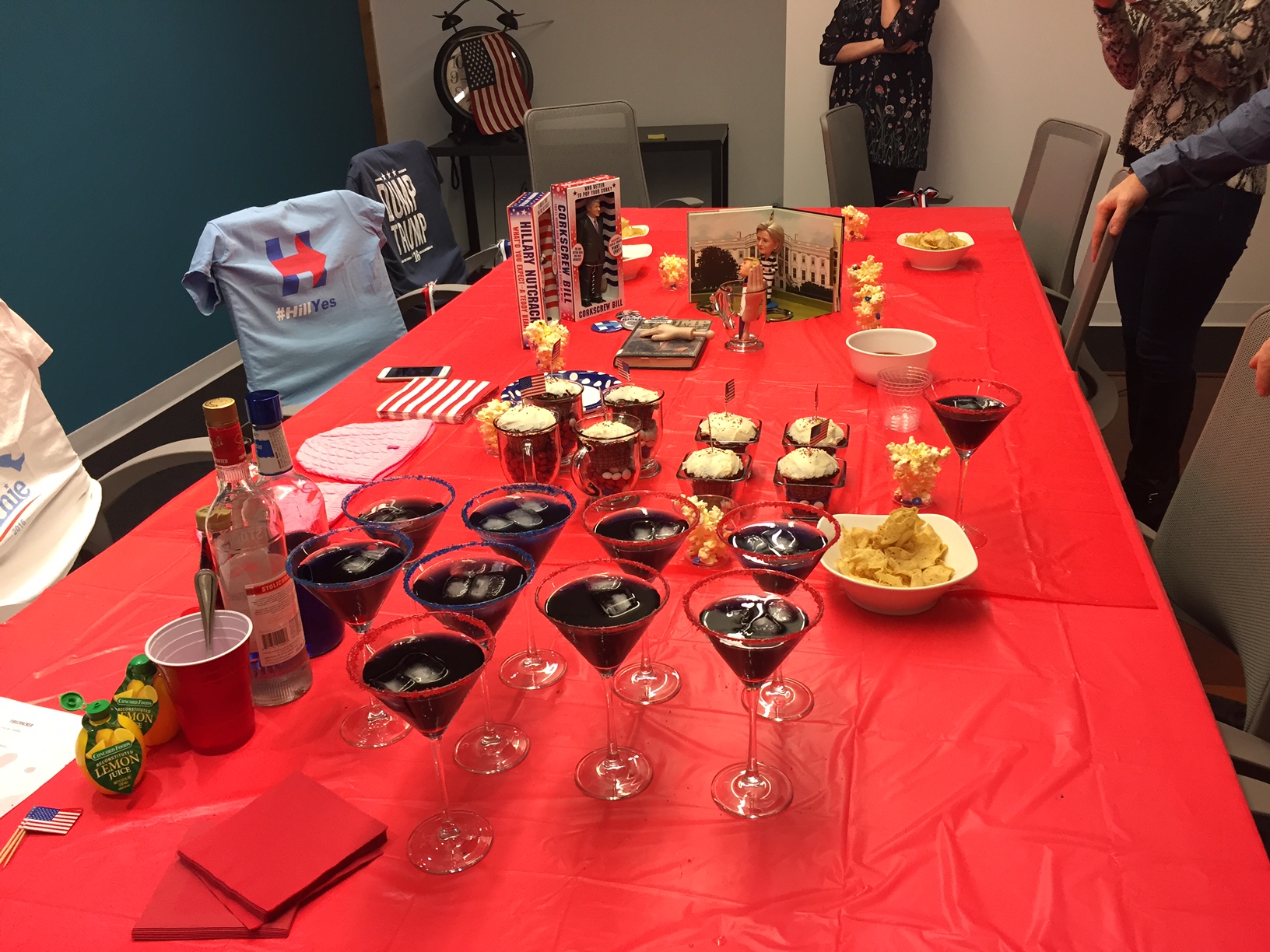 Interested in scoring an invite to our happy hour? Well, then you'll have to join our team. Good news - we are hiring! We're looking for Account Executives and Account Coordinators to join our award-winning team. Is that you? Email us your resume at careers@ariamarketing.com.