One of the only upsides of the pandemic is that animal shelters have reportedly been emptied, as many people have decided it is the perfect time to adopt a pet. In fact, a few Aria team members added furry members to their families during quarantine. We thought it would be fun to officially introduce Aria's new dogs (and one cat): Polly, Maxwell Smart, Darcy and Bernard.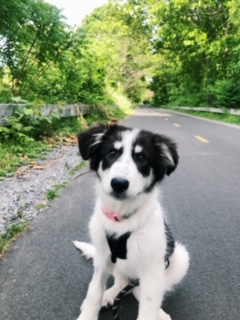 I adopted an Australian Shepherd mix puppy, Polly, in April. When quarantine started and I knew I would be working from home, it finally seemed like the perfect time to bring home a dog. After weeks of applying for dogs with no luck, I found Polly through
ACTS: Animals Called to Service
, a rescue organization in Tennessee! Polly will be six months old in August and has quickly become a part of the family – she is super smart, loving, and she always keeps us laughing.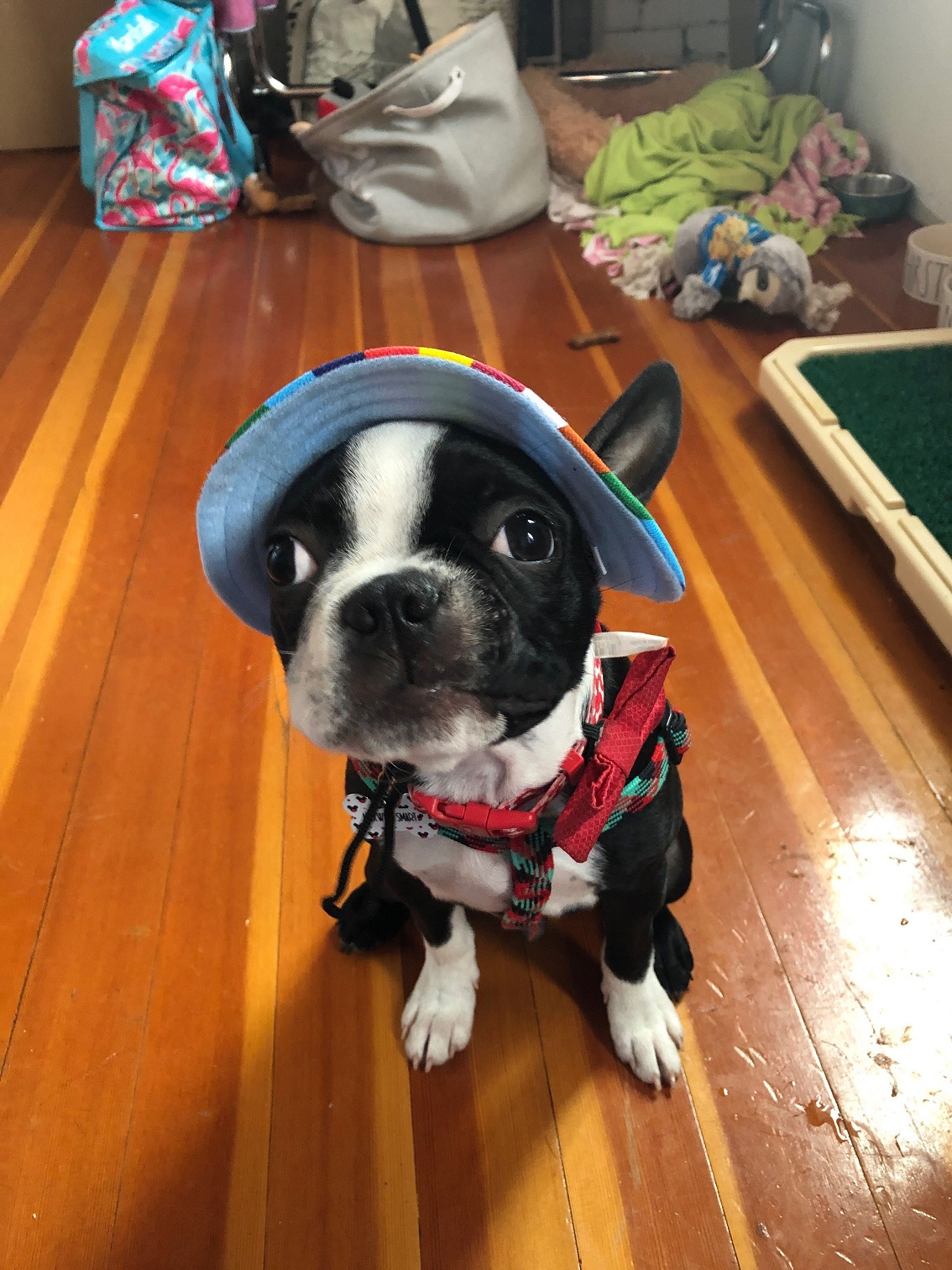 Erica Navar, Account Executive, is the proud aunt of a Boston Terrier named Maxwell Smart. Erica's roommate adopted Maxwell during quarantine and Erica says that Maxwell has been a goofy and joyous addition to their home. He will also be six months old soon and Erica is already planning him a half birthday party.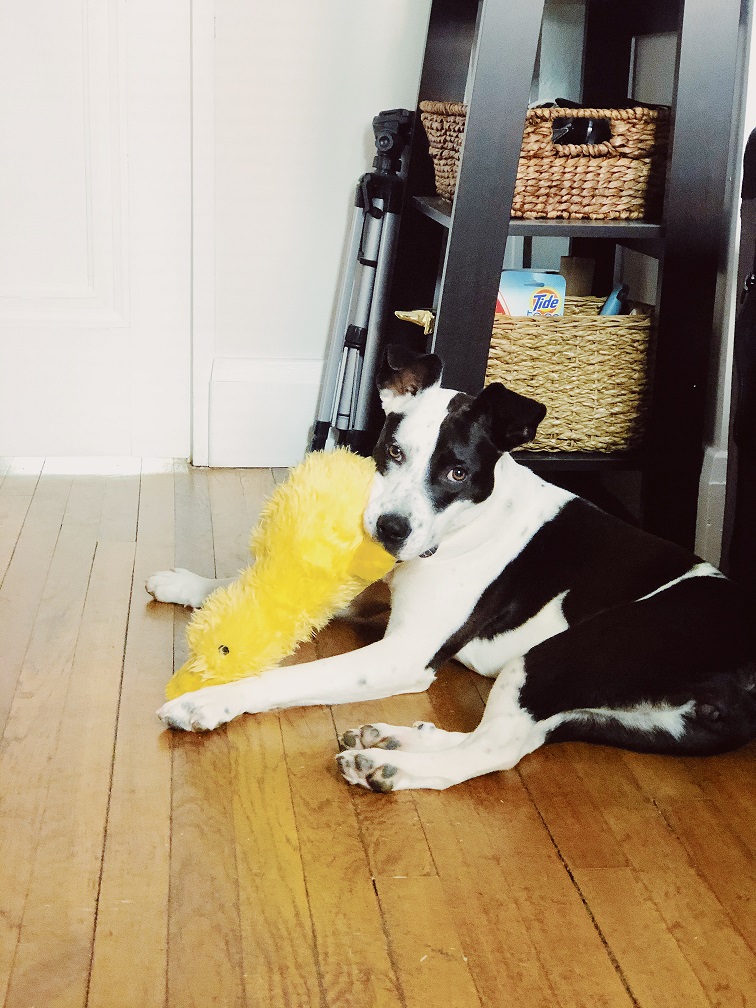 Cate Hannum, Senior Account Executive, had been trying to convince her husband for roughly 18 months to get a second dog. They have an eight-year-old dog named Hattie who is fairly low energy and low maintenance so Cate's husband was skeptical of bringing a new dog into the equation. However, right before the pandemic a contact at
Sweet Paws Rescue
(where Cate had adopted Hattie) reached out and said she had an affectionate and playful dog who needed a home. Cate decided to foster-to-adopt the Border Collie and Pit Bull mix named Darcy, who turned out to be the perfect fit.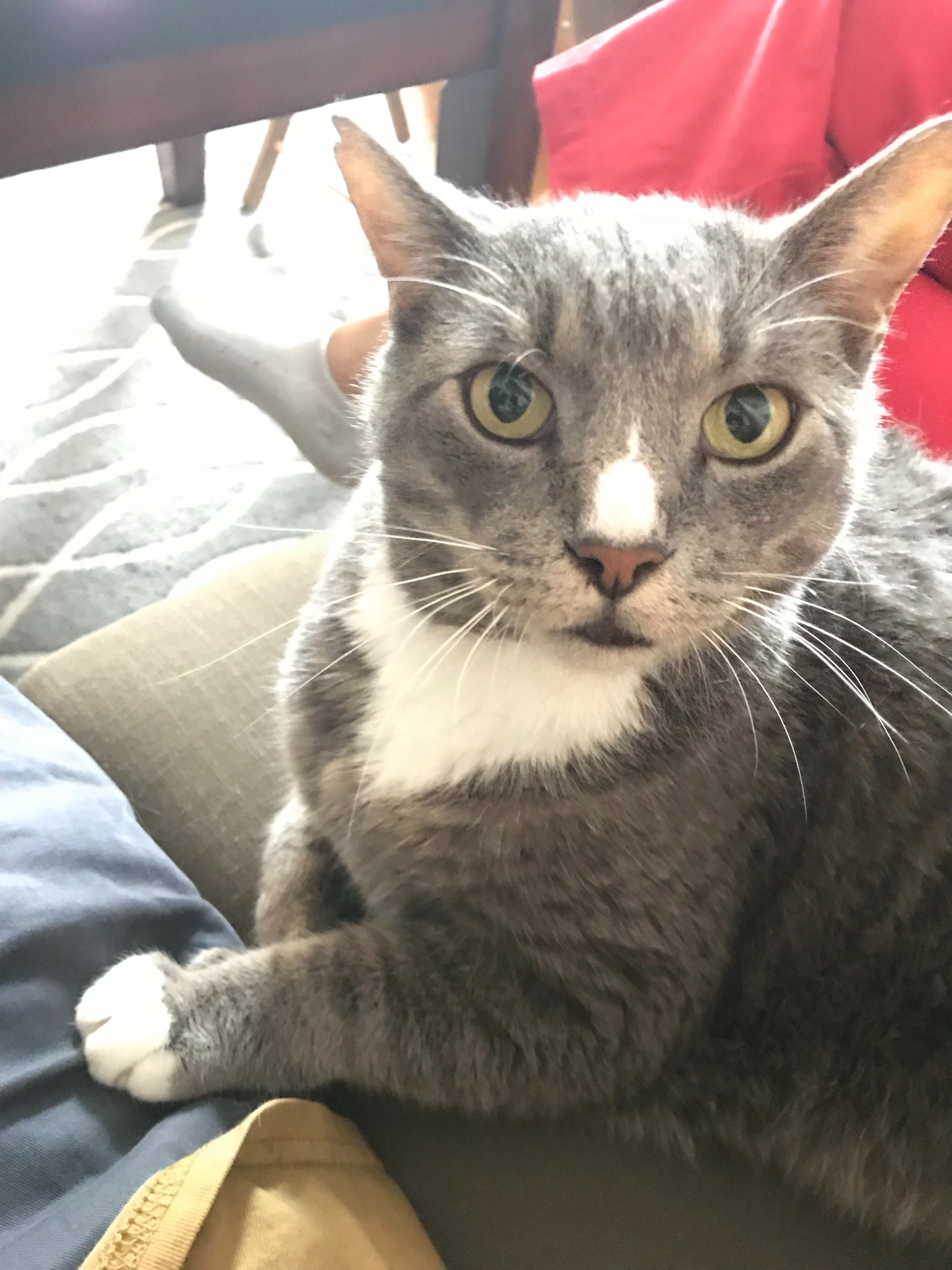 Julia Dakhlia, Account Executive, had been trying to adopt a cat since the fall of 2019, and finally had time to start a deep search during quarantine. She had been monitoring adoption sites tirelessly to find the old, mellow cat of her dreams when she found Bernard. Julia worked with two great organizations,
Broken Tail Rescue
and
Kitty Connection
(where she got Bernard), both of which she highly recommends. Julia says Bernard is a total sweetheart who loves people and always wants to sit where the action is.
Important reminder: many people are finding quarantine to be an amazing time to get a pet because of the lifestyle changes we are all adhering to – but you should never adopt on a whim. It is super important to consider the sacrifices you will have to make when life returns to "normal" before bringing a pet into the equation. Adoption is forever, so if you feel that you may not be ready to make a long term commitment, consider fostering!
Do you know a local shelter or rescue organization that could use some support (donations, volunteers, fosters, etc.)? Tweet us @ariamarketing!