Drink Options for the New Normal in Office Bonding
Happy hours are a beloved tradition at Aria, and as public relations professionals, we like our drinks with a twist of creativity. Before the COVID-19 pandemic, Aria team members would host in-office, themed happy hours complete with a spread to satisfy our foodie tendencies and décor to bring it all together. (A few memorable ones include the college party and Friends-inspired happy hours.)
Now that our office has gone remote, we've had to find new ways to mix and mingle. During a recent virtual happy hour, we played "Who's That Aria Baby?" via Zoom using baby photos submitted by each member of the team. (Account Director and Wellness Officer Ashley Owen actually commissioned a musically inclined friend to produce a jingle for the game!) Next week, SVP Jessica Cohen will host a virtual cooking class for another take on remote staff bonding.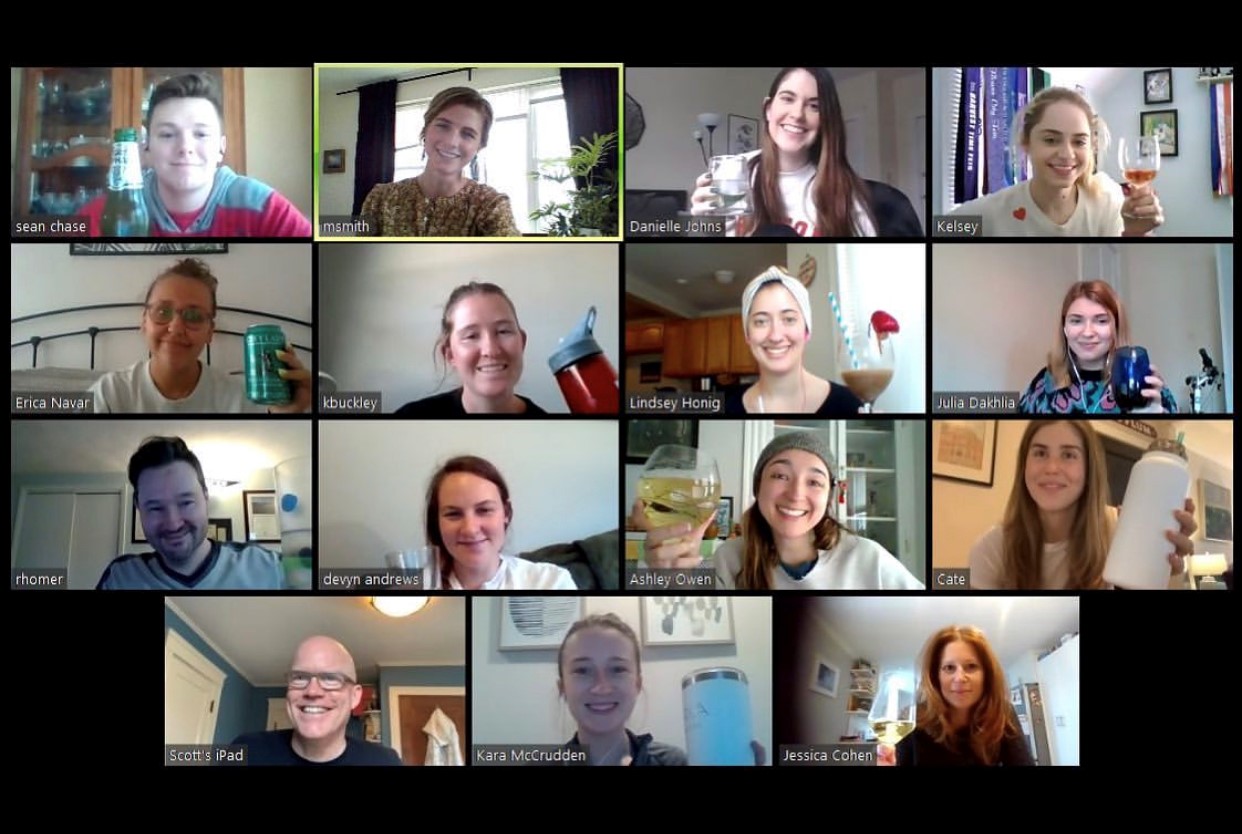 Whatever activity you choose to try from afar, no happy hour would be complete without a drink in hand. Here are a few suggested beverage options for your next virtual happy hour (sweatpants accepted):
Espresso martini / hard coffee
One benefit to working from home is the added flexibility in our schedules. For some, that means making a morning grocery run or teaching an afternoon lesson to your school-aged kids and finishing up projects outside of the typical 9-to-5. An espresso martini or coffee jazzed up with Kahlua or Bailey's can help you power through your to-do list after hours.
Rosé
If winter is for reds and summer is for whites, rosé feels like the perfect transitional wine for spring. Crisp and refreshing, this pink drink pairs well with a variety of accoutrements we often serve at Aria happy hours, including classics like crostini and charcuterie. (I'm still dreaming about the Whispering Angel rosé that was served for Aria's 20th anniversary party at Legal Harborside overlooking the Boston Harbor.)
Kombucha
Who said happy hours require hard drinks? For those who aren't afraid of a little fermentation, kombucha is a funky alternative with just trace amounts of alcohol. Coming in a variety of flavors and levels of pungency, kombucha also offers several health benefits. One of my favorites is Aqua ViTea's Bluebernie, which I grew to love at our kombucha-tasting wellness committee event last year.
Seltzer
Soda's unsweetened cousin has made a real comeback in the last few years. Truly (owned by Boston Beer Company) and Polar (a staple in the Aria fridge) are both based in Massachusetts, meaning our seltzer sippers can drink local – alcoholic or nonalcoholic – even while socially distanced.
Quarantini
As far as I'm concerned, any cocktail you make at this time can be considered a quarantini! To avoid a trip to the grocery or liquor store, why not get experimental with ingredients you already have at home?
I recently made a quarantini with the following: muddled mint leaves, blueberry simple syrup (blueberries reduced in equal parts water and sugar, then strained for the liquid), Tito's vodka, a splash of lemonade, and a splash of seltzer.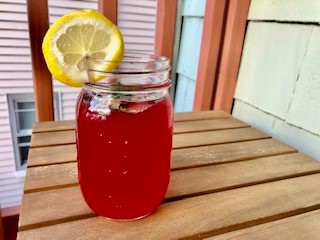 We'd love to hear what you're doing to keep your virtual happy hours fresh. Follow @AriaMarketing on Twitter and send us a tweet to share your ideas with us!